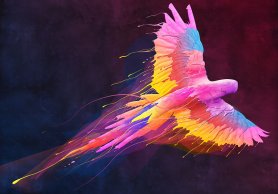 "You must come first in your exams! Make all A's!" Graduate with distinction! " When I was in school, I always came first!" Does this ring a bell? Can you relate? Please does anyone have a parent who came second when they were in school? I guess you can recall our primary and secondary school days when we were constantly under pressure from parents and guardians to pass our exams in flying colours.
The pressure was so much that some children had been known to doctor their results, making it seem as if they did so well, when in fact they performed dismally. Back in the day, it was play, play, play. I don't recall ever reading during primary school days. It's either you were naturally brilliant or you were dense aka "Olodo."
The Mathematics teachers always seemed to be experts at caning you when you failed to do your assignment or failed it outright. The latter was usually worse. Such things contributed to making one Raji Olalekan forge his report card. He had come 31st among 40 students, so you can imagine what His Dad would do to him when he found out. Raji couldn't let this happen. I mean Christmas was coming and he didn't want to miss out on his Christmas gift, clothes and any goodies that came with them. Plus his classmates and friends would laugh him to scorn. "Chai! No!" He just had to pass. So guess what? He erased the "3" from "31st" making it look like he came "1st" but eventually he was caught because his class teacher called his Dad to discuss how he was faring at school. You can imagine how livid Raji's Dad was. He decided to go easy on his boy though, knowing that it's best to understand the problem before you try to solve it. Well, Raji was a bright boy so he went on to take 8th position and as time passed, did even better due to the collective efforts of his parents and teachers.
Even though some of us didn't study back then, others had lesson tutors and all. Some did well while others just didn't seem to do better. Nonetheless, everyone has the ability to learn, albeit at different paces.
Some people learn easily with letters and figures, some with pictures, others through physical activity and so on. You just need the right tools to perform optimally.
The words "flying" and "colours" are quite apt because they apply to you. Yes, you. You who wants quality education at an affordable price. You who have been dreaming of studying abroad because you've done some schooling here in Nigeria and want to experience something different. First, you get the necessary guidance needed to pass your test, in order to study abroad, and then you'll most likely fly to the country where your choice university is located. You'll meet people of different races (colours) from various countries and blend in that diverse mix while getting world class education.
It is expected that you will perform excellently well. Eventually you will do yourself and loved ones proud. You are fulfilled because you passed in "flying colours" and are now doing well in your dream University. You're flying high. "Hey Boss man! Boss lady! How did you do it? They ask you. You simply smile and say " Mack IV Consult, EXAM PLANET SERVICES." Check out our track record: over 1000 students abroad, branches in 4 countries, 25 seasoned exam Facilitators, over 8 years experience and 10 years of great academic work, we are your go-to guys if you're looking to pass your test in one sitting and gain admission into a foreign university. Become a global citizen. Visit examplanet.com today. Mack IV Consult ,Exam Planet Services Your gateway to studying anywhere in the world.